Lifestyle
Beyond Sushi Chef Stretches Limits of Vegan Food at New NYC Brasserie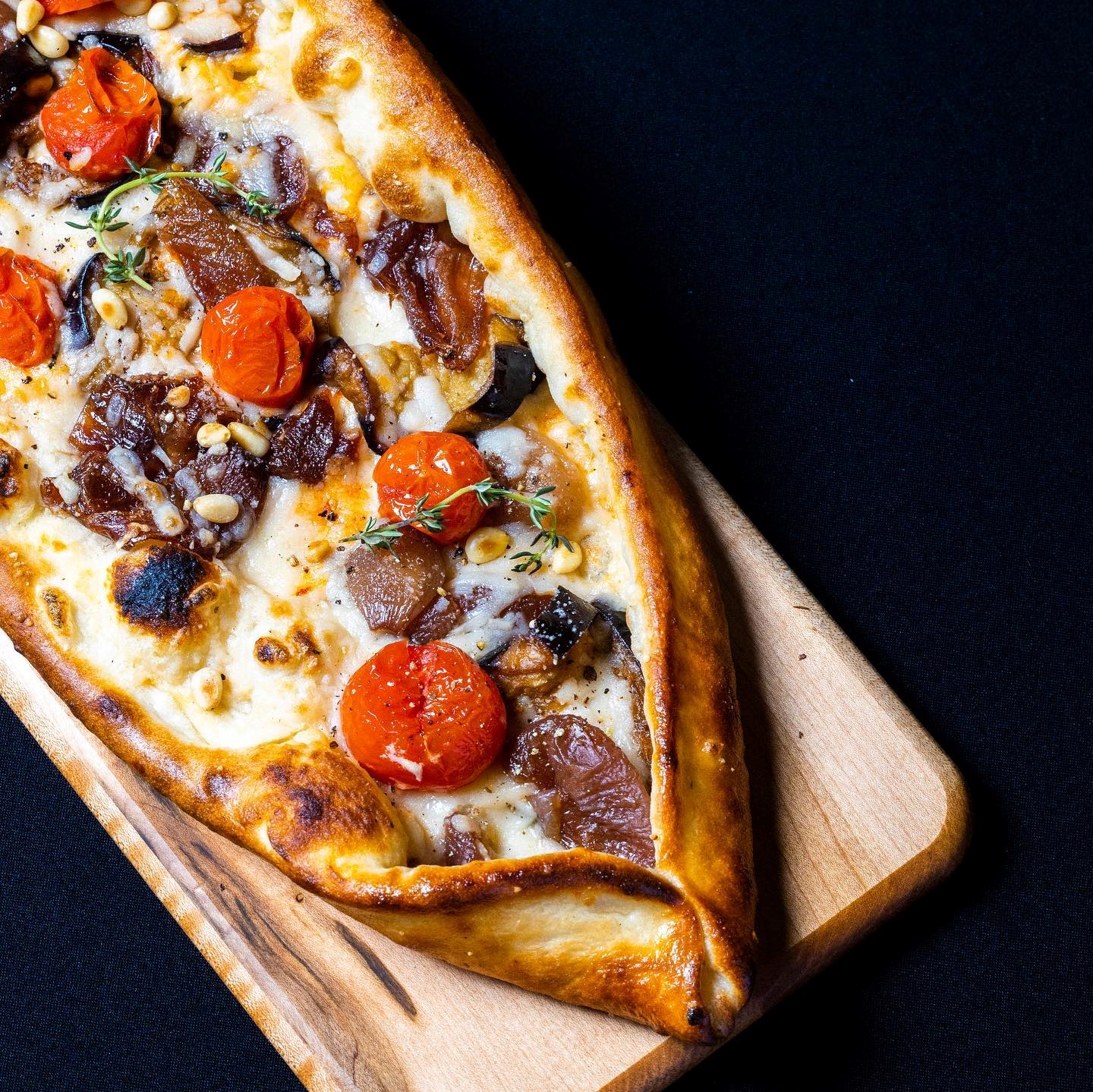 Chef and entrepreneur Guy Vaknin appeared on reality cooking competition show Hell's Kitchen and investment reality show Shark Tank. However, most know him for his creative vegan food as the chef and owner behind NYC's popular fast-casual chain Beyond Sushi.
This month, Vaknin is expanding his NYC restaurant empire with a new vegan Mediterranean brasserie concept called Anixi. The restaurant features dishes with flavors from Greece, Turkey, Syria, and Lebanon.
Anixi, which means "Spring" in Greek, found its home in the Chelsea neighborhood of NYC and the restaurant encompasses a variety of rich architectural elements and timelessness that pay homage to old New York.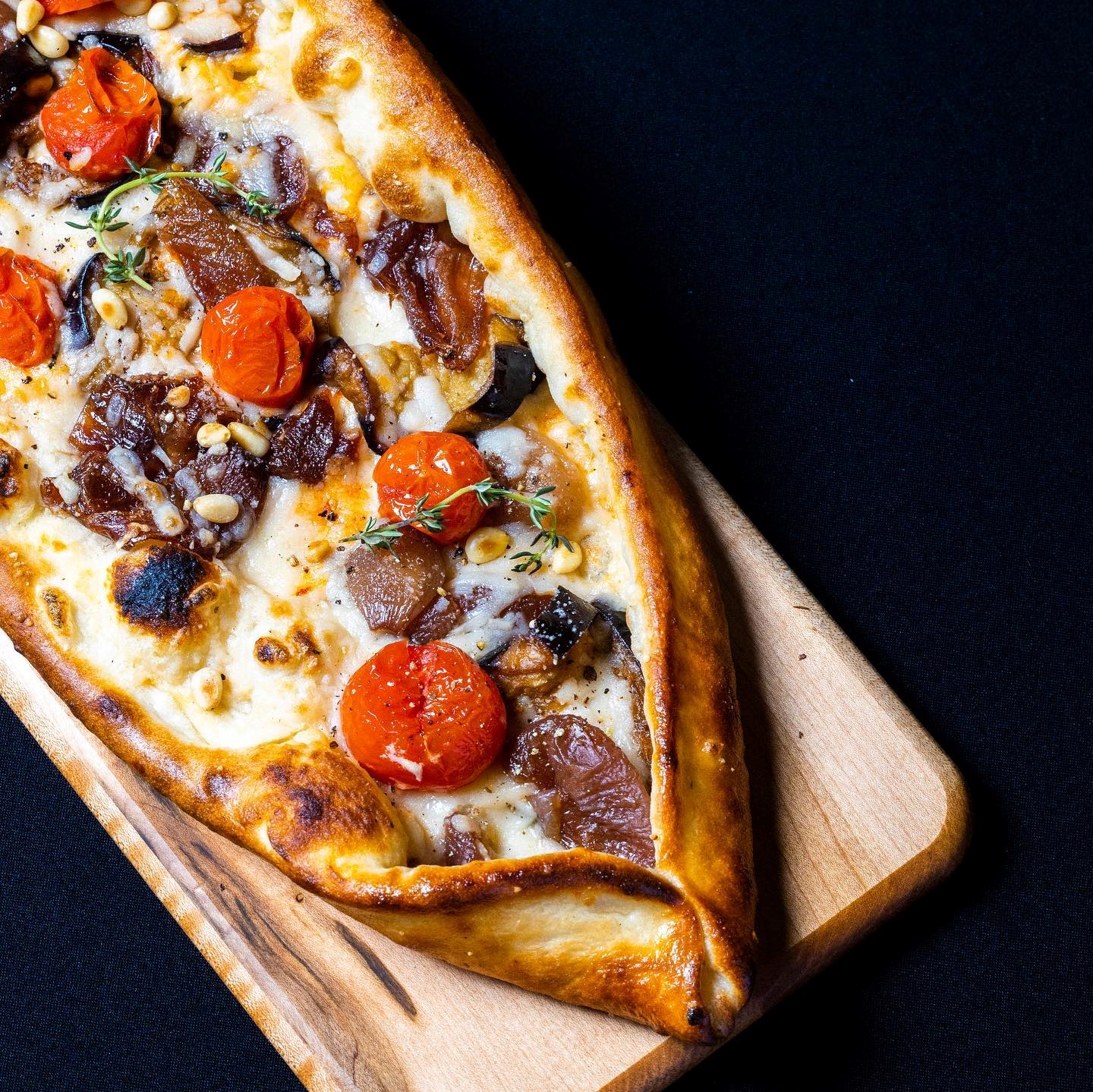 Anixi
The restaurant features 18th century marble, crystal chandeliers, brass and copper fittings, and hand made art work by New York City based artist Lia Ali. The space also offers private dining ideal for special occasions, as well as full-space rentals.
When it comes to the vegan menu, Vaknin journeys close to home with this concept, finding profound inspiration in scents, details, ingredients, and textures of the region.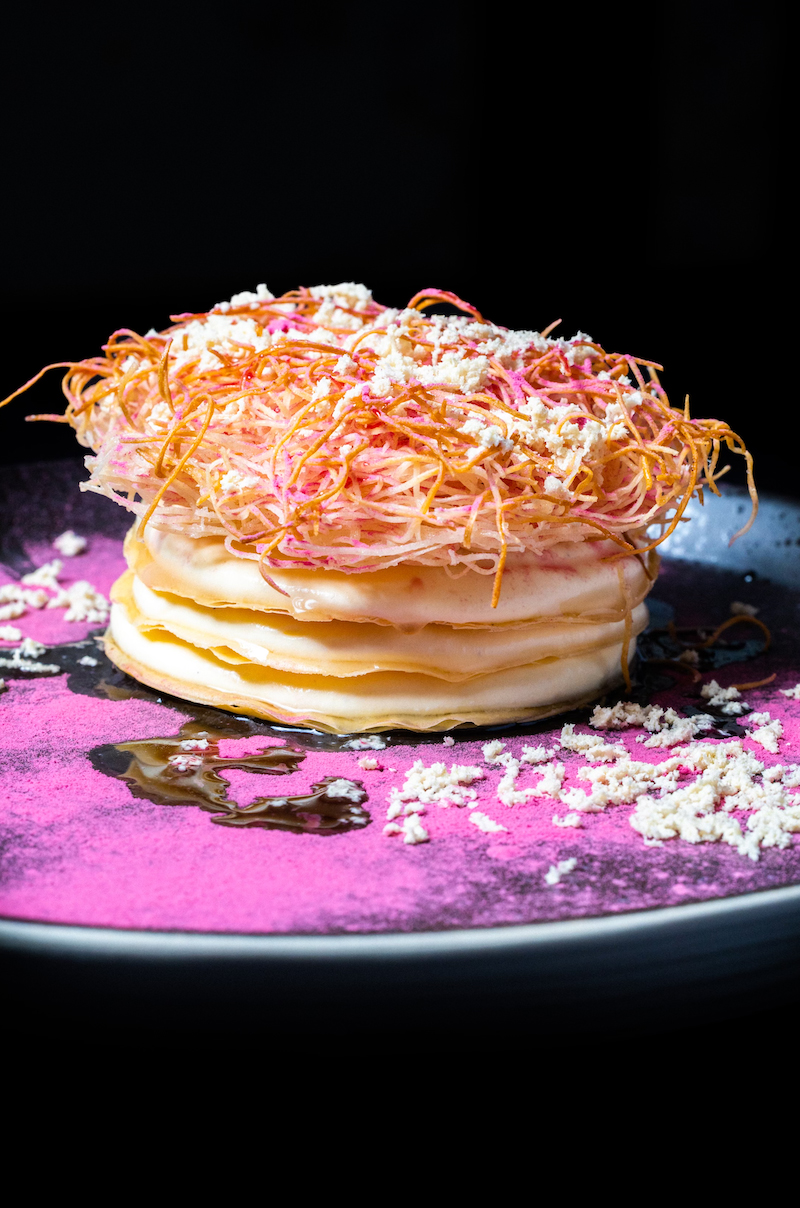 Anixi
The menu offers fresh baked breads; hot and cold mezze such as Taramasalata (lemon infused yogurt, orange seaweed caviar, red onions, olive oil, and sumac); shish kabobs made with cured vegan fish, chicken, and steak; traditional Turkish flatbread pizza; and desserts such as Medjool date cake. At the bar, enjoy artisan cocktails and a regionally curated wine list.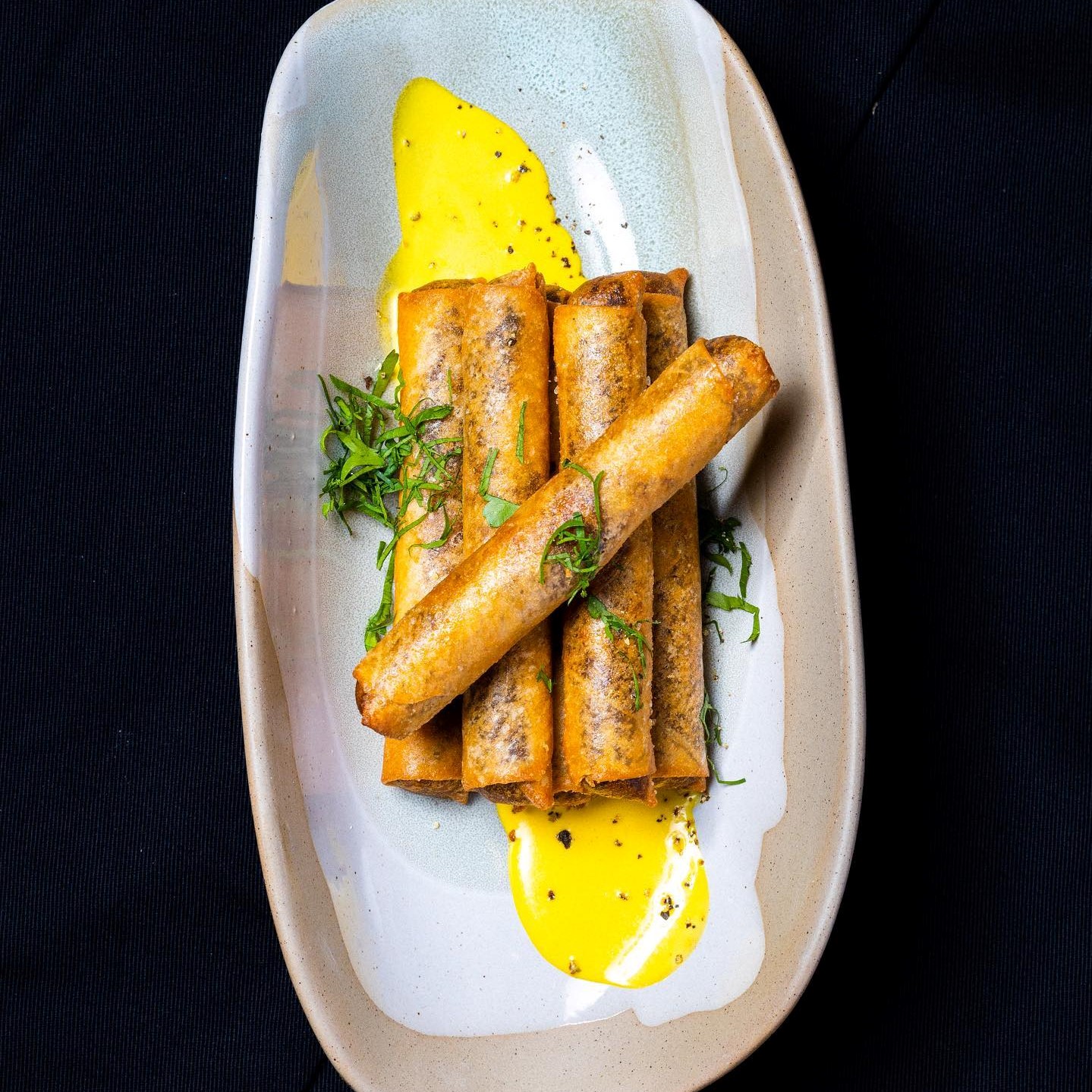 Anixi
"My vision is to create an experience that will leave diners stunned at what the possibilities of plant-based food can be," Vaknin said in a statement. "Anixi will be the location where we stretch that vision to its limits like no one has done before." 
In addition to dining at the restaurant, orders for delivery can be made on the Anixi website, as well Doordash, GrubHub, Uber Eats.
Growing the Beyond Sushi brand
Anixi follows the success of Vaknin's other restaurants, including Beyond Sushi, Willow, and Coletta. The chef and his wife Tali Vaknin launched the flagship location of Beyond Sushi in 2012 in NYC's Union Square neighborhood and have since expanded the chain across Manhattan. 
With the Beyond Sushi brand and others, Vaknin aims to elevate the meaning of eating vegan by offering a casual menu with high-end appeal. In addition to Beyond Sushi's iconic vegan sushi, he serves hearty dishes such as Fried Chick'n Bao, Glazed Impossible Meatballs, and Ube Cashew Cheesecake.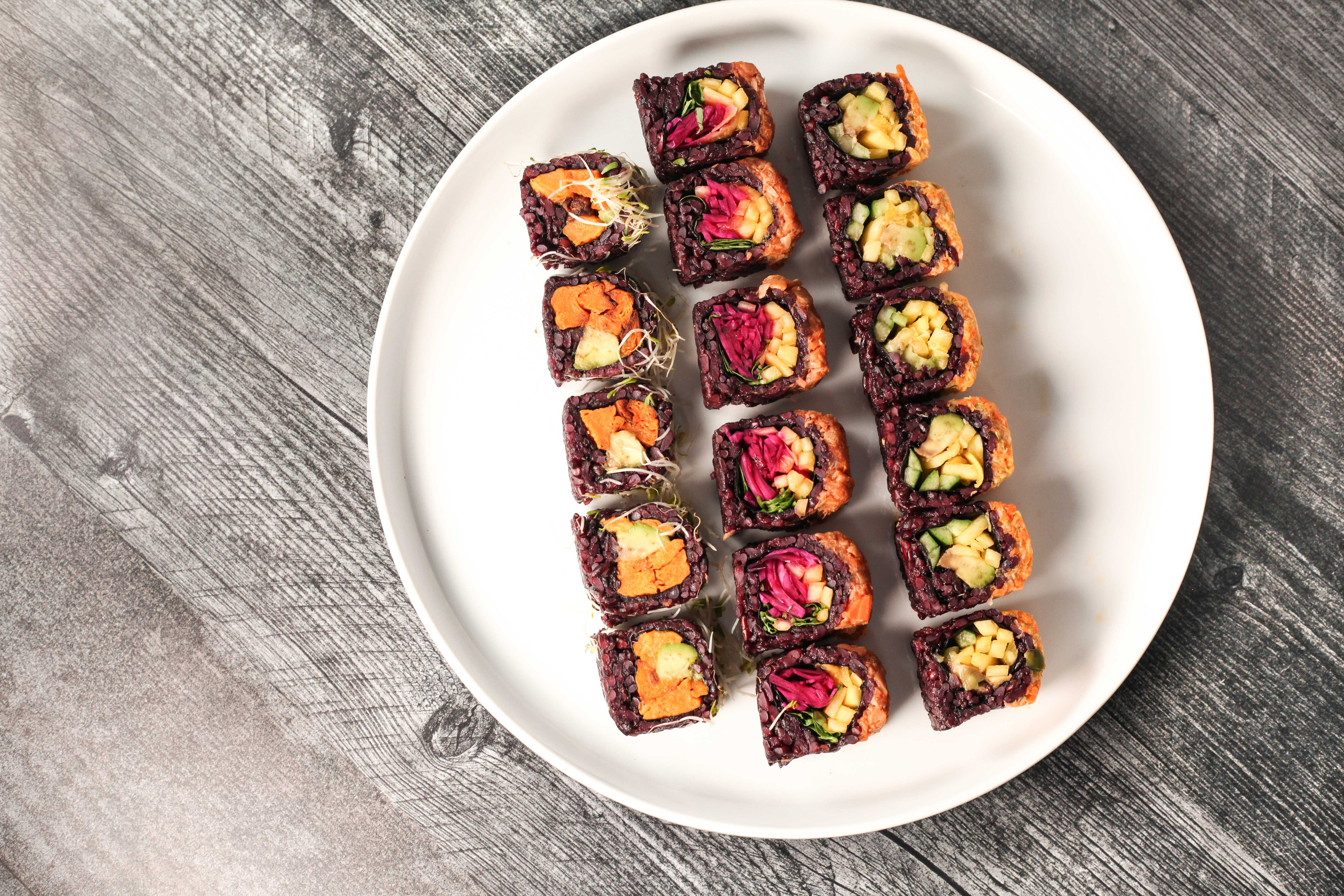 Beyond Sushi
In 2018, Vaknin appeared on Shark Tank Season 10 and won a deal with investors Lori Greiner and Matt Higgins—the first vegan restaurant to do so. "We're hoping to give the vegan food movement a national spotlight with our appearance on Shark Tank," Vaknin told VegNews at the time. "We want to show how creative and innovative vegan food can actually be."
In 2021, Vaknin expanded his NYC presence with the opening of Willow, which specializes in vegan versions of classic American comfort food for lunch and dinner. The menu features dishes such as Porcini Chick'n Marsala, Scallop Cacio e Pepe, cheeseburger sliders, cauliflower wings, and calamari, along with a variety of sandwiches such as Buttermilk Fried Chick'n and Philly Cheesesteak, salads, soups, fresh juices, and desserts.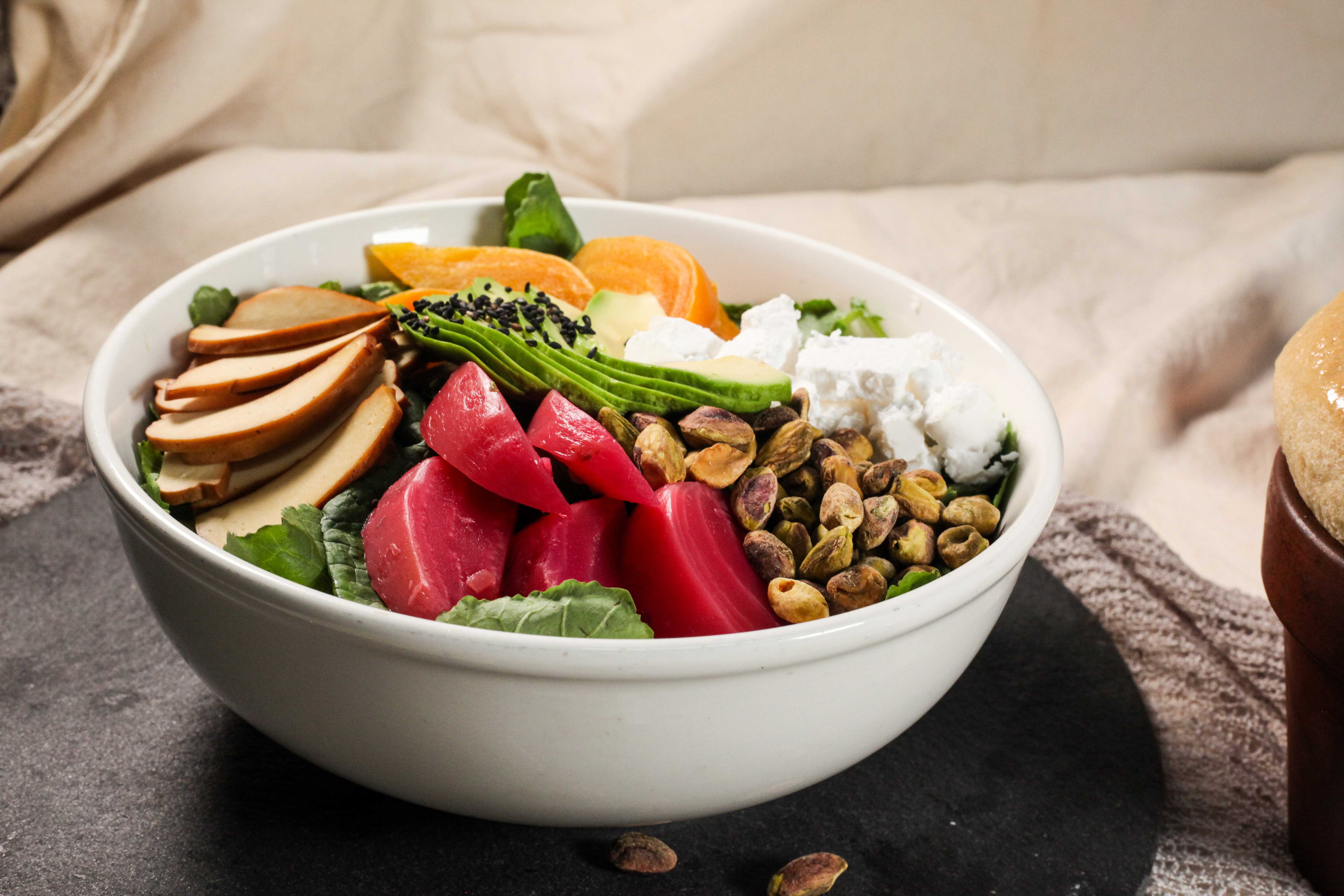 Beyond Sushi
"We're looking into the future, and we're committed to our vision of sharing plant-based food with our community," Vaknin said in a statement at the time. "We're excited to explore new flavors and offer something special and creative. I saw a real need for vegan comfort food, especially amid the ongoing pandemic, and I wanted to bring my take on that to NYC."
NYC's vegan scene
From fine-dining to fast food, there seems to be a vegan eatery on every corner in NYC, with more opening all the time. Most recently, Atlanta's popular burger joint Slutty Vegan expanded to the city, where it serves provocative vegan burgers such as the Sloppy Toppy, One Night Stand, and Fussy Hussy, along with sides such as Slutty Fries and Skinny Dippers. 
California-based vegan fast-casual chain Veggie Grill also recently opened its second location in Manhattan's midtown neighborhood. At its new location, the chain serves up a wide variety of plant-based fare from all four of its existing concepts, including Veggie Grill, Más Veggies, Stand-Up Burgers, and Vegan Bowls for All—the first time these concepts have been available under one roof.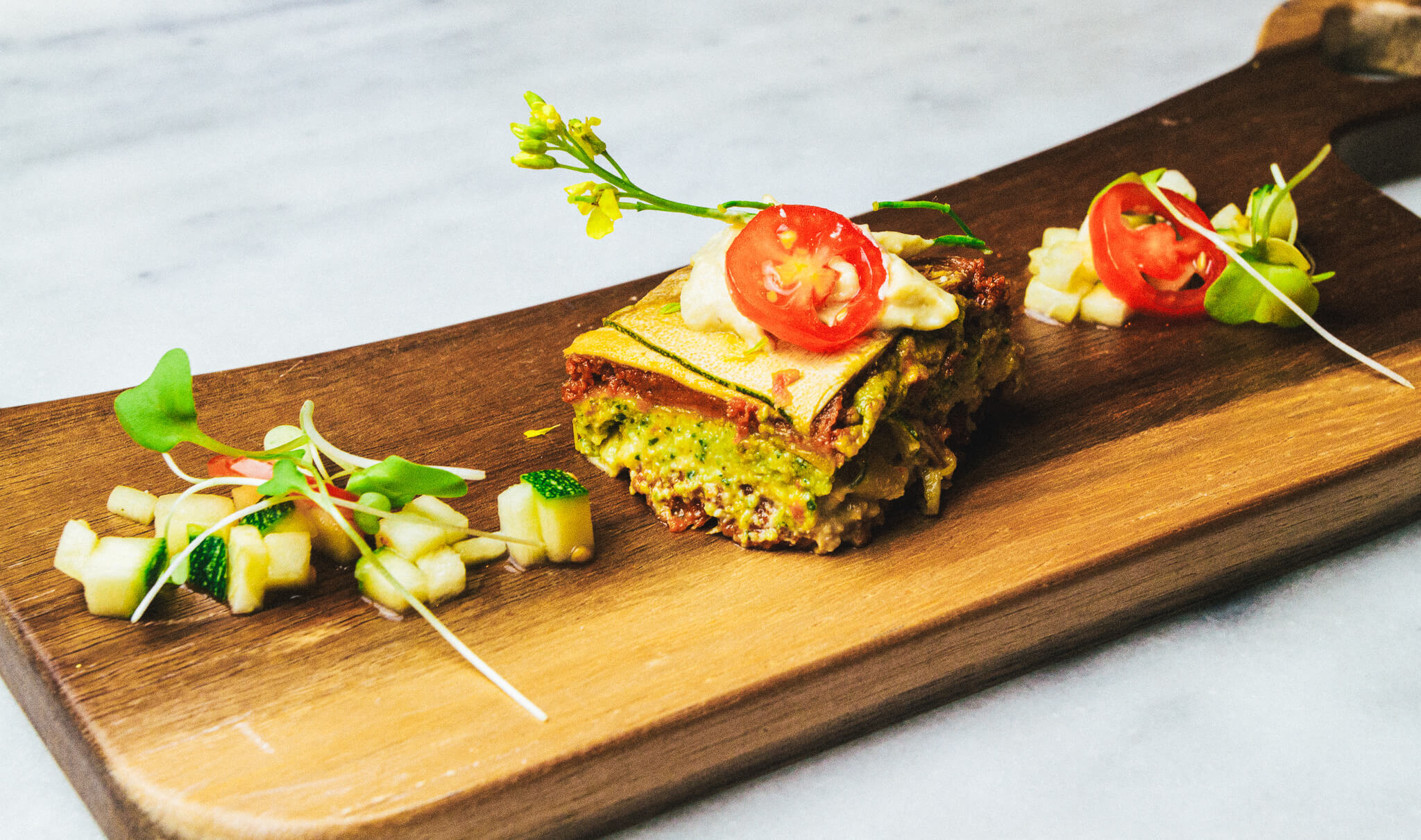 Rabbit
And last fall, 10 new vegan eateries added their mark to the city, including raw vegan eatery Rabbit. Created by restaurateur Ravi DeRossi and Overthrow Hospitality, the concept is an intimate, 12-seat chef's counter that serves a seasonal, rotating tasting menu featuring more than a dozen courses for $75 per person. 
Located next door to Rabbit is vegan dessert and wine bar The Fragile Flour. Helmed by pastry chef and burlesque dancer Lady Ashton Warren, the bar offers an opening menu featuring desserts such as coffee rum-soaked chocolate tiramisu, lemon meringue pie, and strawberry basil parfaits alongside wine sourced from around the world.
The largest vegan restaurant in NYC is upscale brewpub Belse, with nearly 200 seats within its 11,000 square feet of space. From the team behind LA's Little Pine, Belse is the NYC outpost offering similar upscale comfort food such as apple sandwiches, sausage fennel flatbread, and chick'n picatta, along with beer that is brewed onsite. Since opening, the eatery has attracted high-profile fans, including New Jersey senator Cory Booker. 
For the latest vegan news, read: