Lifestyle
Dairy-Free Cinnabon Shakes, Oat Milk Truffle Bars, and More Vegan Food News of the Week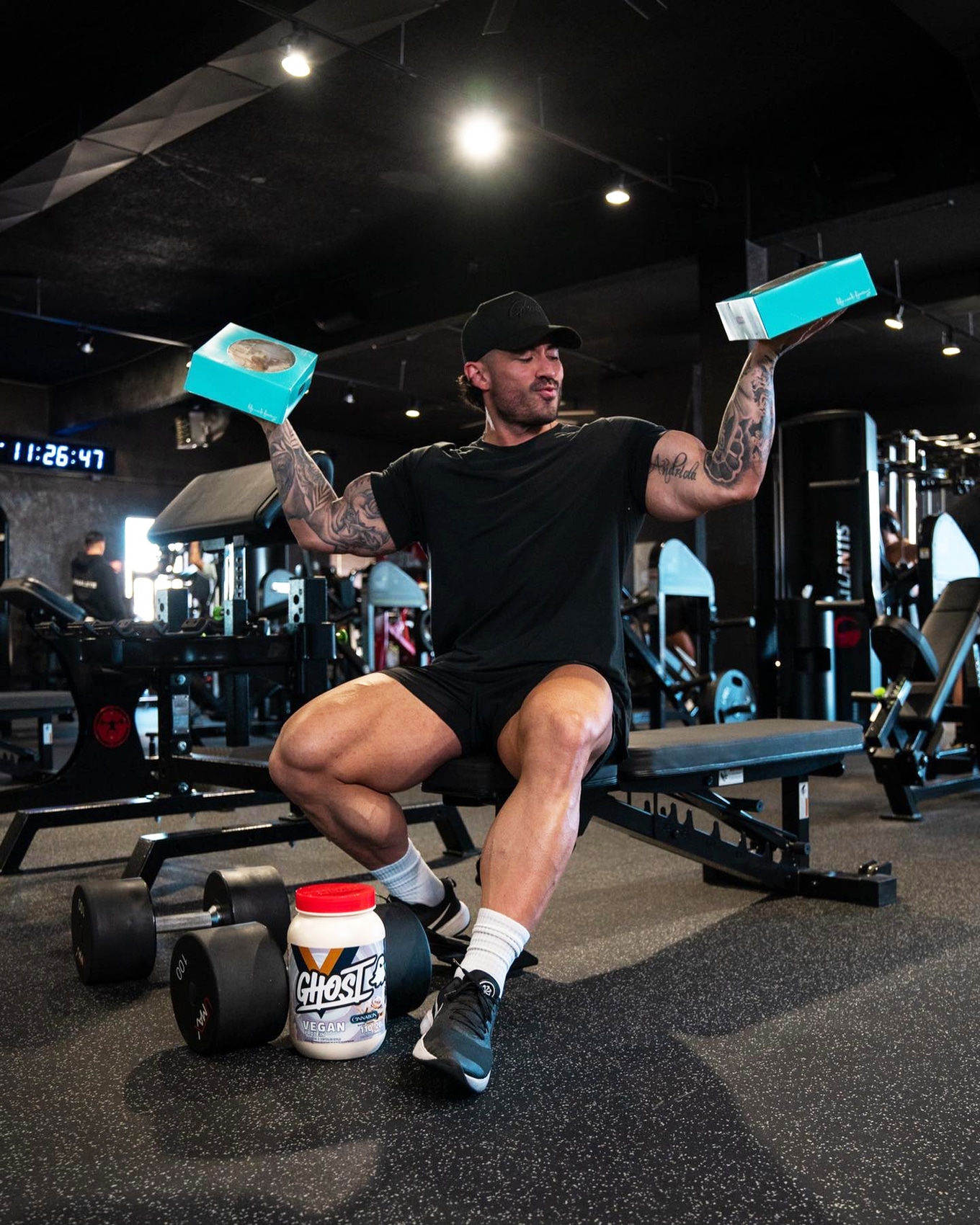 It seems that every week in the world of vegan food news is more exciting than the last and this week is no exception. The nostalgic smell of Cinnabon's treats can now fuel your workout. Shelf-stable vegan salami is here to change the charcuterie game for good. And indulgent oat milk-based truffle bars are coming to slay that sweet tooth. Read on for more. 
1Cinnabon protein shakes
Cinnamon buns for breakfast? Check. Cinnamon buns as a workout supplement? We're intrigued. The new product launch between Cinnabon and sports nutrition company GHOST is bringing the sweet treat to a new level with the launch of protein powders. 
"Every recipe has a secret ingredient that pulls everything together, and this collaboration is centered on authenticity," Dan Lourenco, co-founder and CEO of GHOST, said in a statement. "GHOST is proud to team up with Cinnabon to create a product that emulates the classic taste of a sweet, cinnamon-spiced cinnamon roll. We are continuing to make sports nutrition approachable by creating protein powders that taste exactly like iconic products we know and love."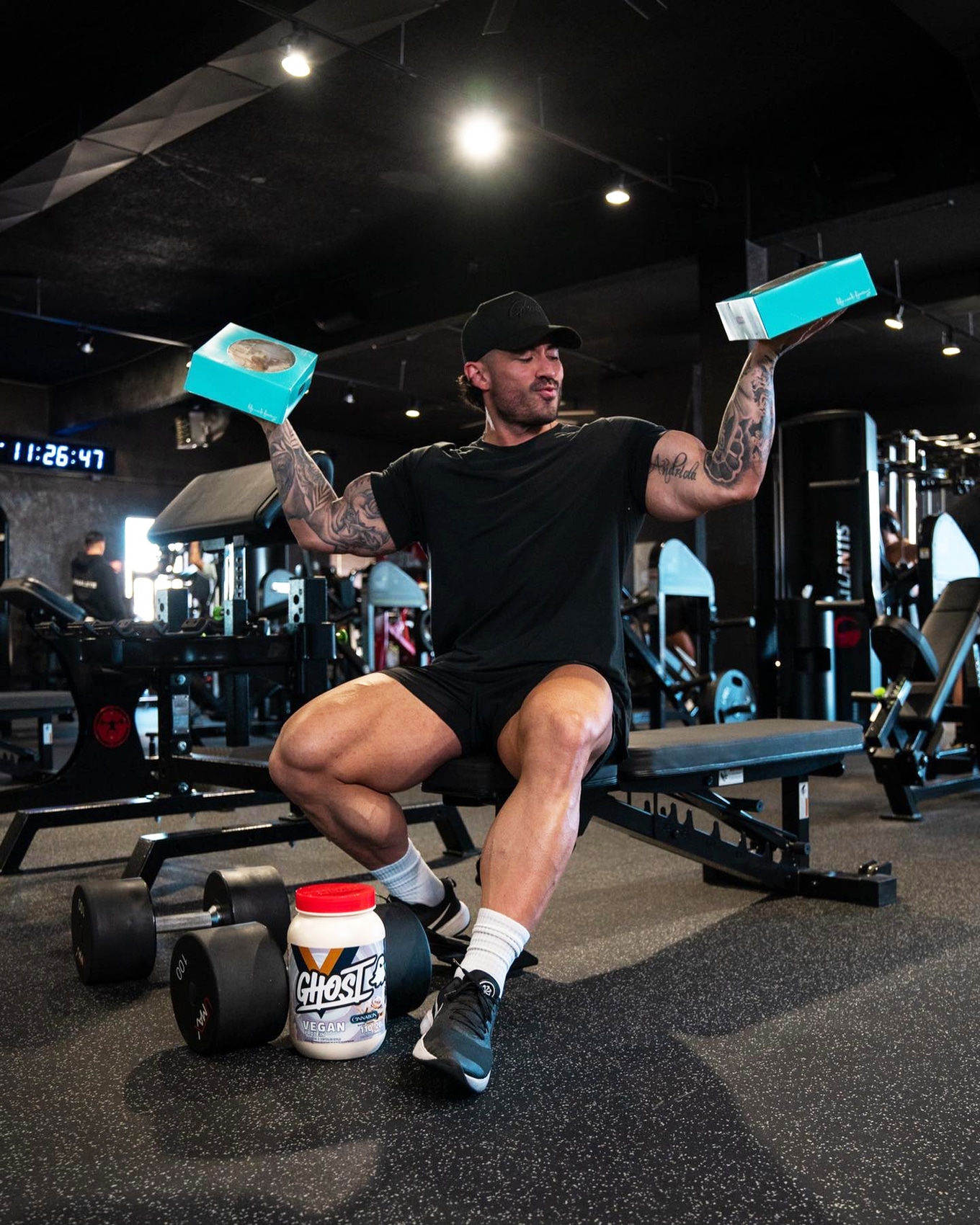 GHOST
The GHOST Vegan Cinnabon flavor sparks that mall nostalgia while delivering protein from pea, organic pumpkin seeds, and watermelon seeds. The powder can also be used to boost protein content in baked goods (we're thinking vegan cinnamon rolls might be appropriate). 
"We are always looking for unique and relevant ways to bring our guests the signature flavors of our World Famous Cinnamon Rolls," Dave Mikita, President of International and Retail Channels at Focus Brands, said in a statement.
"Cinnabon cinnamon rolls are irresistibly good, and this new protein powder helps feed our fans' cravings in an exciting new format," Mikita said. 
The new GHOST Vegan Cinnabon protein powder—alongside a non-vegan whey version—will be available at GNC stores starting March 23 in the United States, Australia, and the United Kingdom. 
2First shelf-stable salami
From the freezer aisle to the refrigerator, vegan alternatives have met meat head-to-head everywhere that it is kept. Now, Renegade Foods is introducing the world's first shelf-stable vegan salami—which can be stored, shipped, and mechanized without refrigeration—giving plant-based alternatives another way to compete with meat. 
This change allows for the company to reduce its packaging by more than 80 percent, which, combined with the elimination of cold storage, slashes its environmental footprint.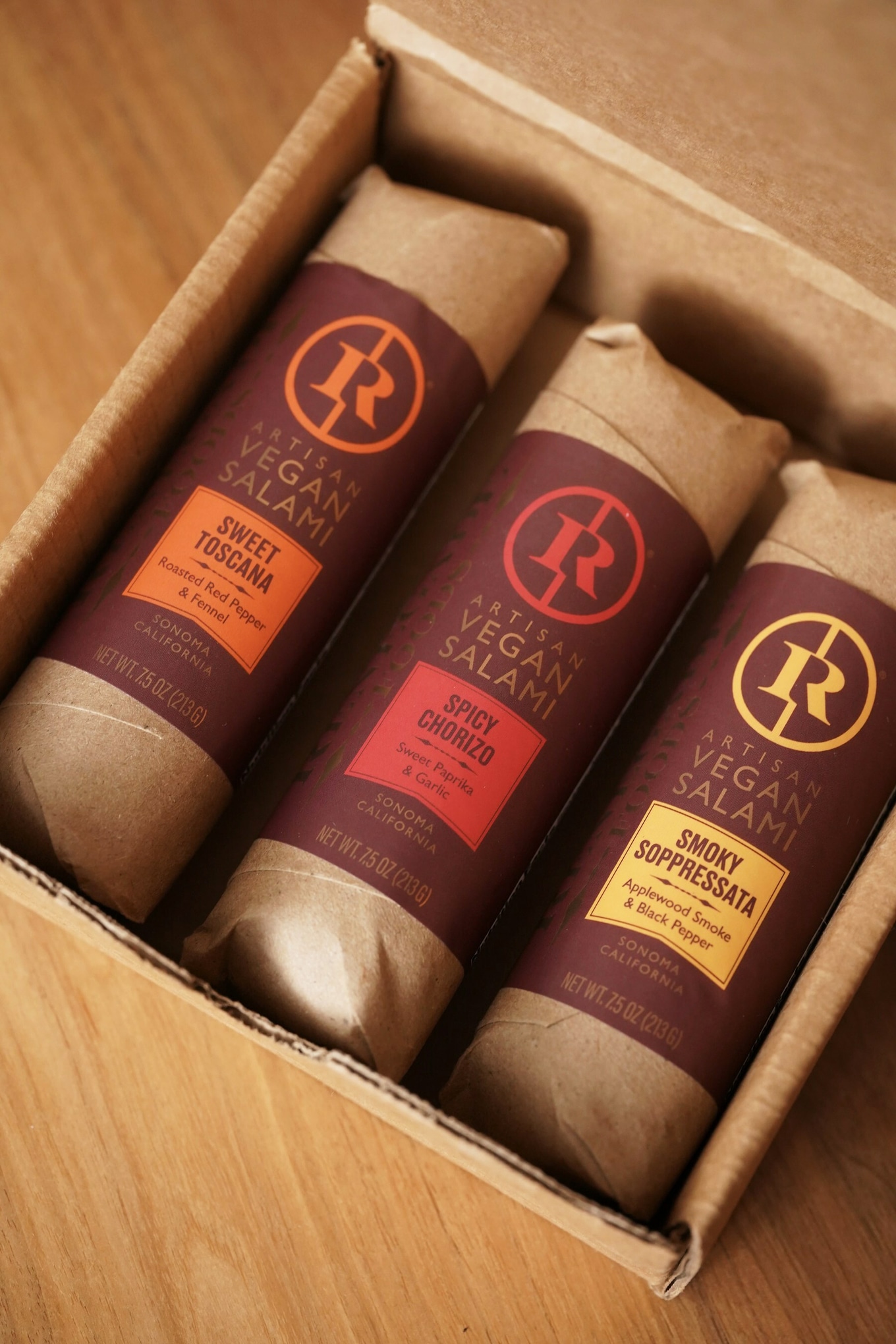 Renegade Foods
"Shelf-stable is a game changer for our business, our customers and the category," Iona Campbell, CEO and co-founder of Renegade Foods, said. "For retailers, they can now easily cross merchandise our salamis throughout the store to improve velocity, from the cheese counter to the wine section and of course the current deli case. 
"And this breakthrough comes without sacrificing the incredible flavors and nutritional profiles of our products which have endeared them to top chefs, retailers and consumers around the United States," she said. 
Drawing from Cambell's culinary knowledge, Renegade Foods makes its vegan salamis using European techniques but instead of animal meat, it uses quality plant-based ingredients. 
"Our tools are the traditional tools of food artisans used over centuries—fermentation, smoking, and quality ingredients," Campbell said. "That's how you create amazing tasting products that are not just good for the planet, but good for the soul."
Renegade's vegan salamis are available in Smoky Sopressata, Spicy Chorizo, and Sweet Toscana flavors and can be shipped (in packs of three salamis or as part of a vegan charcuterie kit) nationwide through the company's website. 
3Vitalite hits 5,000 stores
Actress Laura Prepon might be best known for her role on That '70s Show but she is also a big-time food-lover. What's her latest obsession? Vegan cheeses from Vitalite, a dairy-free company that grew out of Saputo Dairy USA—a subsidiary of Montreal's Saputo, Inc.,one of the top 10 dairy companies in the world.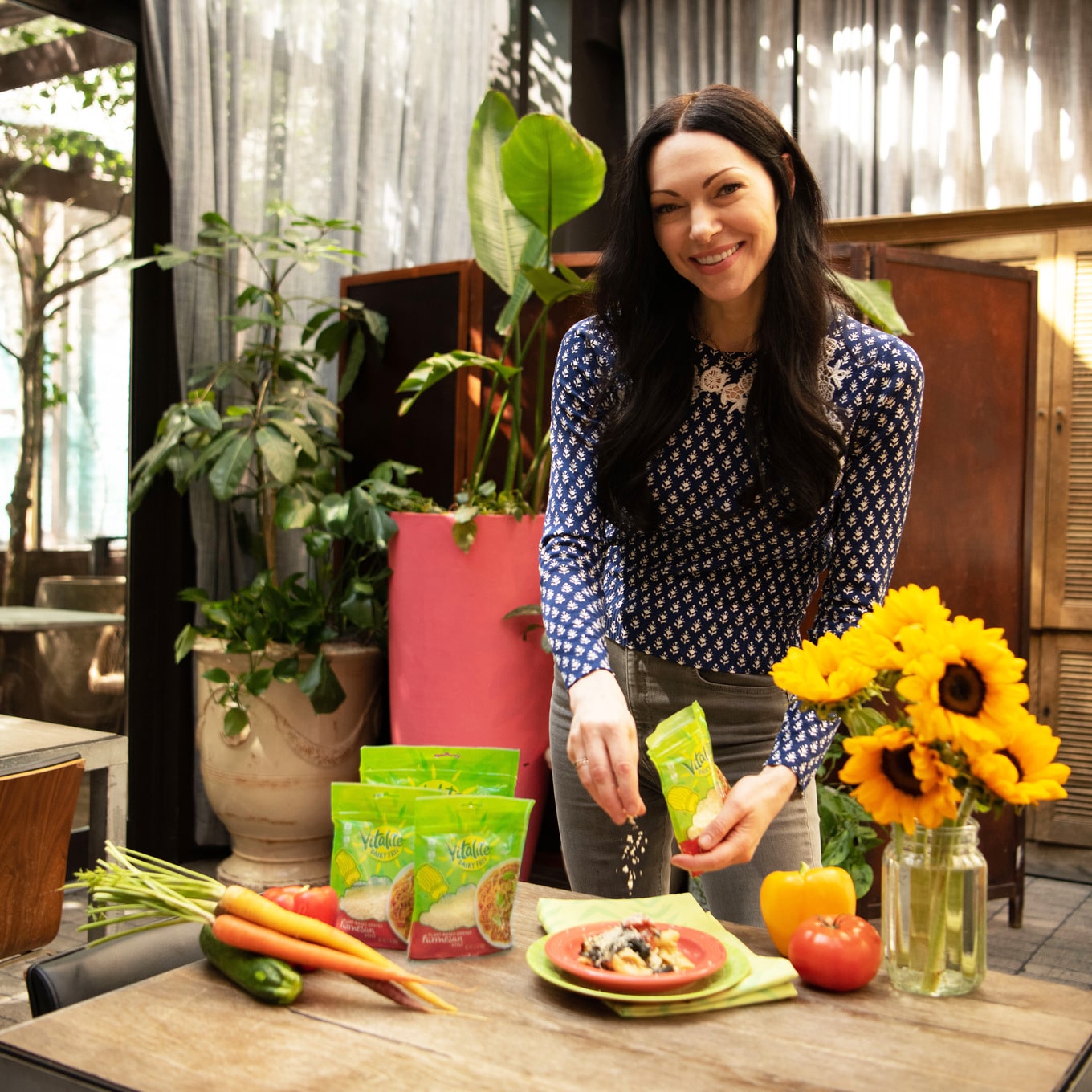 Vitalite
The company first came to market last year with six coconut oil-based vegan cheeses: mozzarella and cheddar (in slices and shreds formats); grated parmesan; and original flavor cream cheese.
This week, Vitalite announced that it has expanded distribution of its groovy vegan cheese line to the dairy sections of 5,000 retail locations, including Albertsons, ACME, Safeway, and Harris Teeter stores. 
"As a dairy company, we knew our cheese expertise could deliver a plant-based alternative that lives up to cheese expectations," David Cherrie, Saputo USA Vice President, Marketing and Innovation, said in a statement. "With ongoing retail distribution expansion, we look forward to continuing to bring Vitalite to consumers across the country."
4Oat milk truffle bars
Gooey salted caramel stuffed inside a chocolate bar? Yes, please! A new line from Lake Champlain Chocolates is bringing this flavor and so much more with its new line of vegan truffle bars.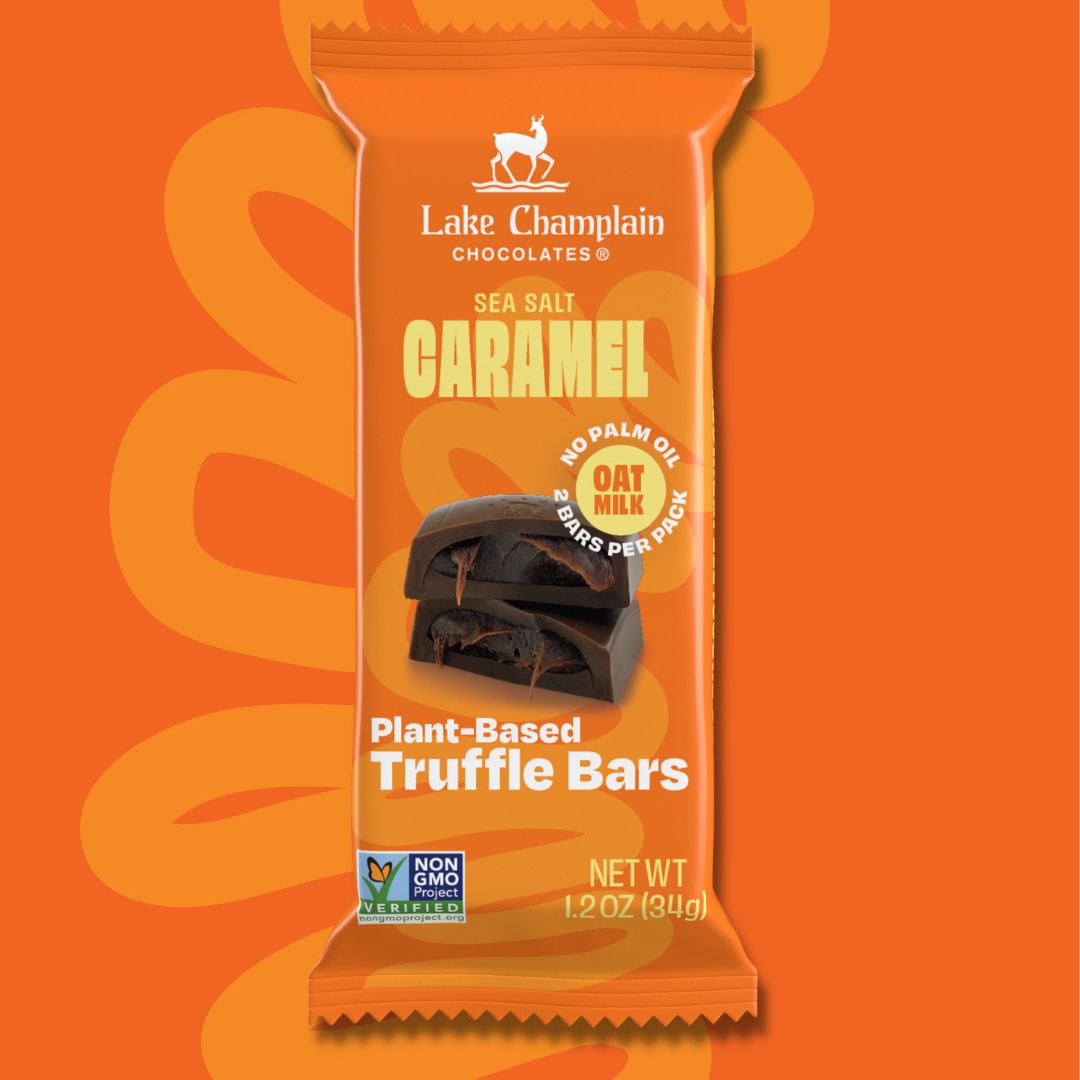 Lake Champlain Chocolates
The new Plant-Based Truffle bar line harkens back to the beginning of Lake Champlain Chocolates nearly 40 years ago when founder Jim Lampman began making hand-rolled truffles from local Vermont ingredients. 
"Eating plant-based doesn't mean you have to compromise on taste," Allyson Myers, Director of Marketing for LCC, said in a statement. "We are excited to be releasing a truffle bar that uses quality ingredients and satisfies discerning chocolate-lovers who appreciate a rich flavor."
These palm oil-free bars are made creamy with oat milk and are hitting stores on March 15 in five flavors: Cinnamon (inspired by the cookie butter trend); Cold Brew Coffee (made with local coffee from Vermont Artisan Coffee); Sea Salt Caramel (chocolate filled with kettle-cooked caramelized sugar and sea salt); Raspberry (a dark chocolate dotted with freeze dried raspberries); and Peppermint (a classic pairing made with 70 percent dark chocolate from Uganda). 
5Vegan chocolate is winning
We never tire of talking about chocolate and this week marks another win for tasty treats. That's because innovative British startup WNWN just closed a $5.6 million Series A round led by a blend of venture capital firms. What makes WNWN (or "win, win") special? Well, it's the first company to bring cocoa-free chocolate to market. 
While many companies use ethically sourced cocoa, the mass market—think cheaper chocolate—is still very opaque when it comes to the cruelty in their supply chains.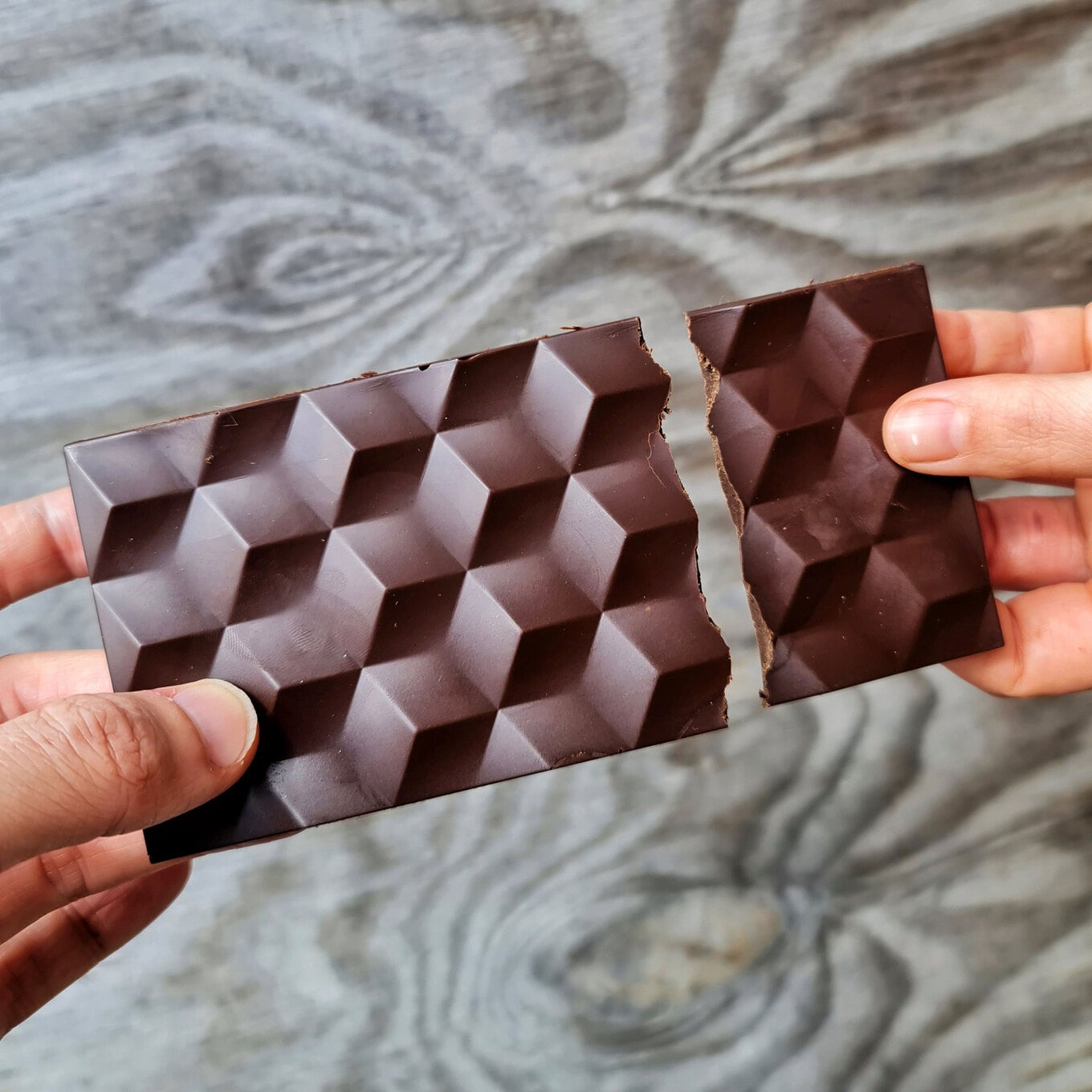 WNWN
WNWN's solution is to remove cocoa from their formulations altogether and instead use fermentation techniques to draw out layers of flavors from bases such as carob. And in its exploration of ethical ingredients, WNWN decided to stay away from dairy for the win. 
"This funding is a validation of our science and our ability to scale," WNWN CTO Johnny Drain, PhD, said in a statement. "With demand for chocolate said to be increasing year over year, conventional supply chains can't keep up, at least not at the expense of the planet and human dignity."
Not using cocoa also future proofs the company from fluctuations caused by the climate crisis, which analysts predict will lead to chocolate shortages. 
"Ingredient innovations like WNWN's are key to building a more resilient, equitable, sustainable food system, and this in turn opens the doors to other goals like responsible production and consumption," Erich Sieber, Founding Partner at PeakBridge—which led the funding round—said in a statement.
"Not only does WNWN's product have the potential to offer health benefits and address sustainability concerns, but it also opens up a world of exciting flavor possibilities," Sieber said. "We are confident that WNWN will lead the charge in this category and are proud to be part of this journey."
With its new funding in hand, WNWN will begin to commercialize its ethical alt-chocolate in preparation for a retail launch in the United Kingdom later this year.
For the latest vegan news, read: