Lifestyle
Easy Vegan Poutine With Herby Gravy and Mozzarella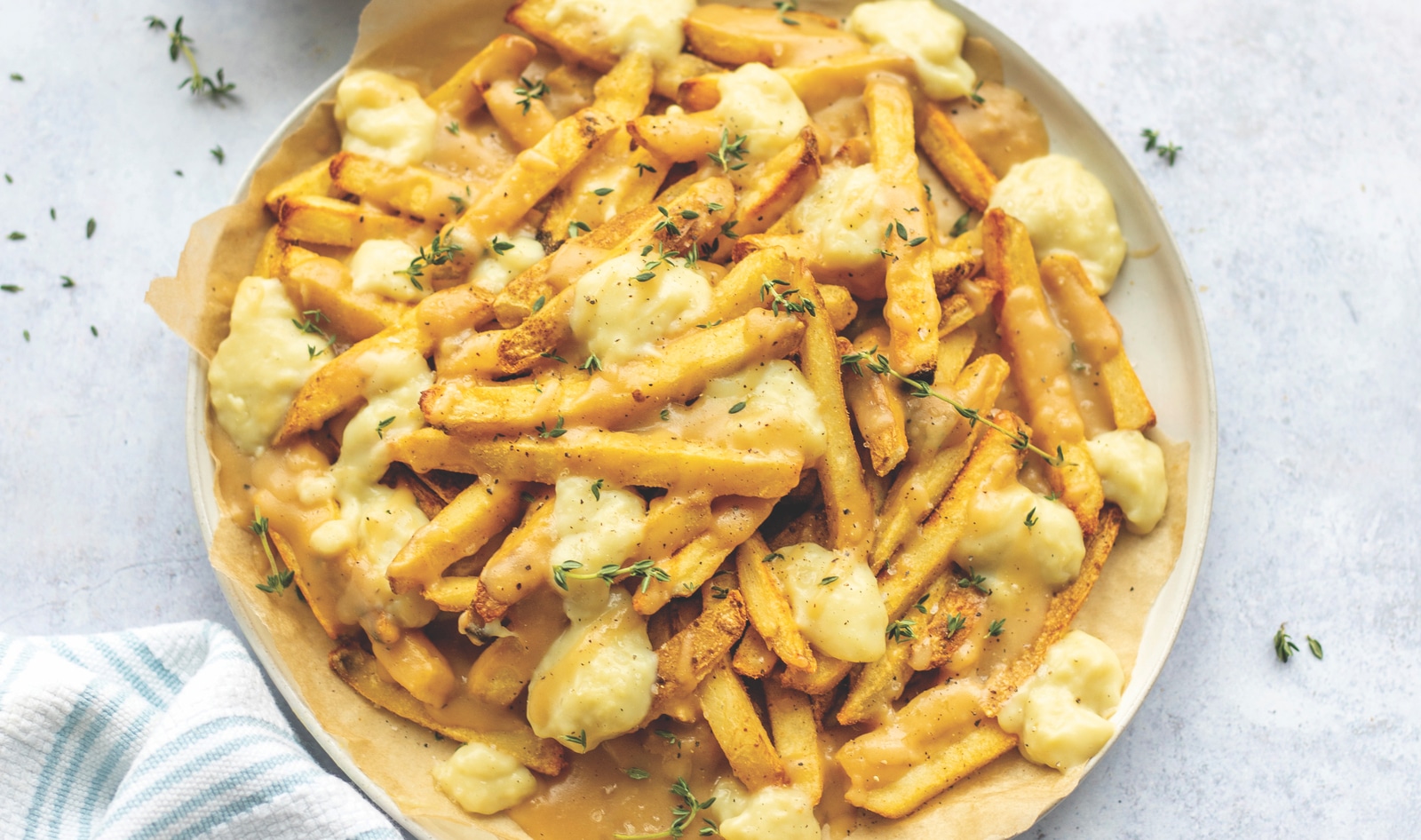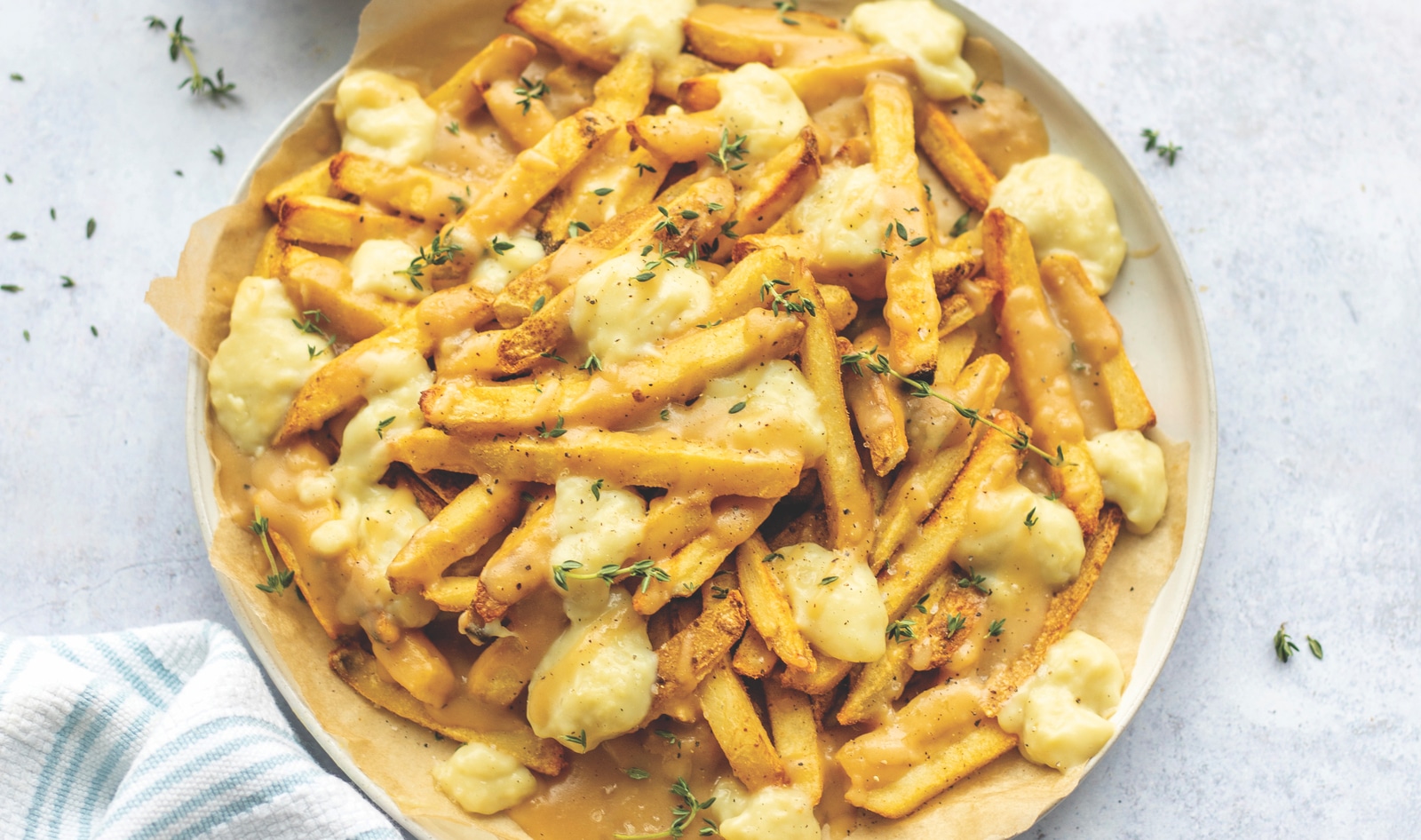 A thick, rich gravy and melty mozzarella cheese give this indulgent dish from the Plantiful cookbook plenty of satisfying, pull-apart, cheesy stretches.
What you need:
1 (20-ounce) bag frozen French fries
For the gravy:
3 tablespoons vegan butter
3 tablespoons flour
1½ cups low-sodium vegetable broth
1 tablespoon low-sodium soy sauce
½ teaspoon garlic powder
¼ teaspoon black pepper
Leaves from 2 sprigs fresh thyme, or ¼ teaspoon dried thyme leaves
For garnish:
1 cup vegan mozzarella, melted
Coarse sea salt
Ground black pepper
1 sprig fresh thyme, roughly chopped
What you do:
On a rimmed baking sheet, spread out French fries evenly and bake until golden and crispy, according to package directions.
For the gravy, in a medium-sized saucepan over medium-low heat, melt butter. Once melted, add flour and whisk to combine. Once flour is cooked in with butter, slowly whisk in broth ¼ cup at a time to ensure gravy stays smooth. Stir in remaining ingredients and let gravy simmer over low heat for 5 minutes, or until thickened.
Place fries on a large plate. Drizzle gravy over top. Add dollops of vegan mozzarella to fries to replicate cheese curds. Garnish with coarse salt, pepper, and thyme. Serve warm.