Lifestyle
Easy Vegan Skillet Chickpea Chilaquiles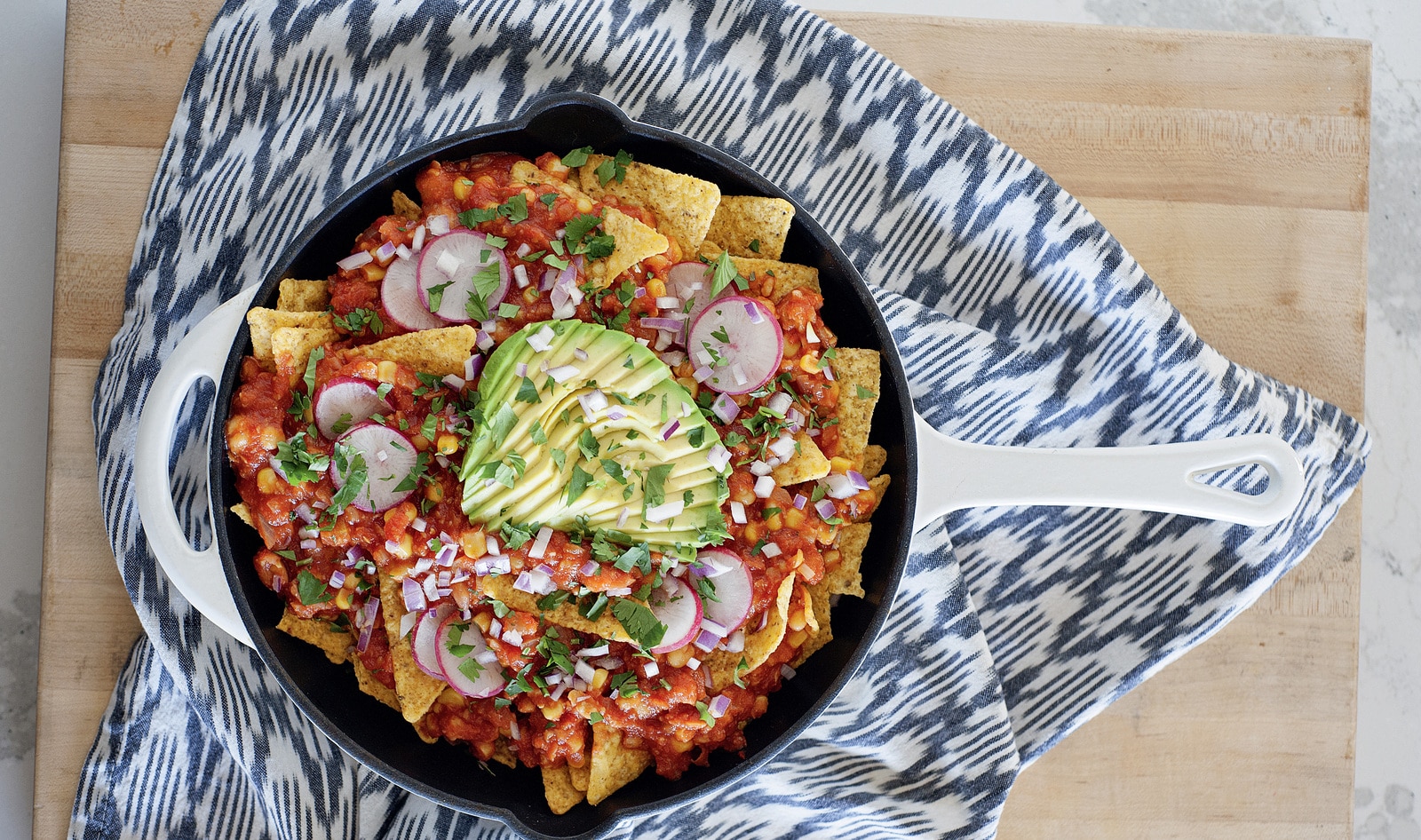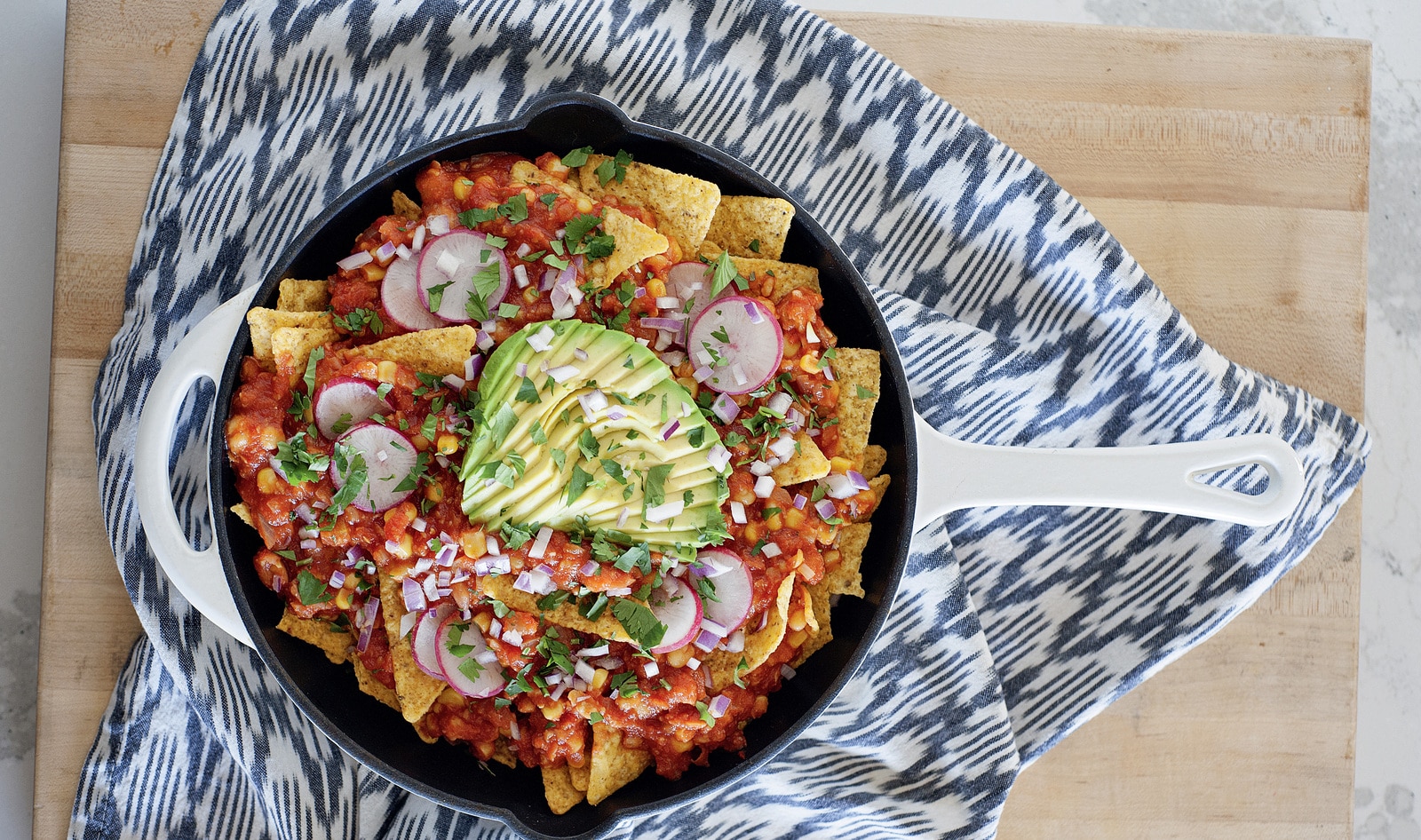 Get brunch ready in a flash with this flavorful and super simple recipe from Jenn Sebestyen's The Meatless Monday Family Cookbook. Our tip? Serve fresh for extra crispy chips!
What you need:
For the chilaquiles:
2 tablespoons olive oil
1 yellow onion, diced
2 cloves garlic, minced
1½ tablespoons chili powder
2 teaspoons cumin
2 teaspoons dried oregano
1 (15-ounce) can chickpeas, rinsed, drained, and roughly chopped
1 cup fresh corn kernels
1 (28-ounce) can crushed tomatoes
1½ teaspoons salt
8 cups unsalted corn tortilla chips
For garnish:
½ cup vegan ranch dressing
¼ cup thinly sliced radishes
¼ cup diced red onion
¼ cup chopped fresh cilantro
1 avocado, sliced
What you do:
For the chilaquiles, in a large skillet over medium heat, warm oil. Add onion and sauté for 5 minutes until soft and translucent. Add garlic, chili powder, cumin, and oregano and sauté for 1 minute until fragrant. Add chickpeas, corn, tomatoes, and salt, and simmer for 10 minutes until hot. Add tortilla chips and gently stir to coat.
Remove pan from heat. Drizzle with ranch dressing and sprinkle evenly with radishes, red onion, and cilantro. Top off with avocado and serve warm.