Lifestyle
Fungtn Harnesses Shiitake Mushrooms for New Functional, Alcohol-Free Dark Lager – vegconomist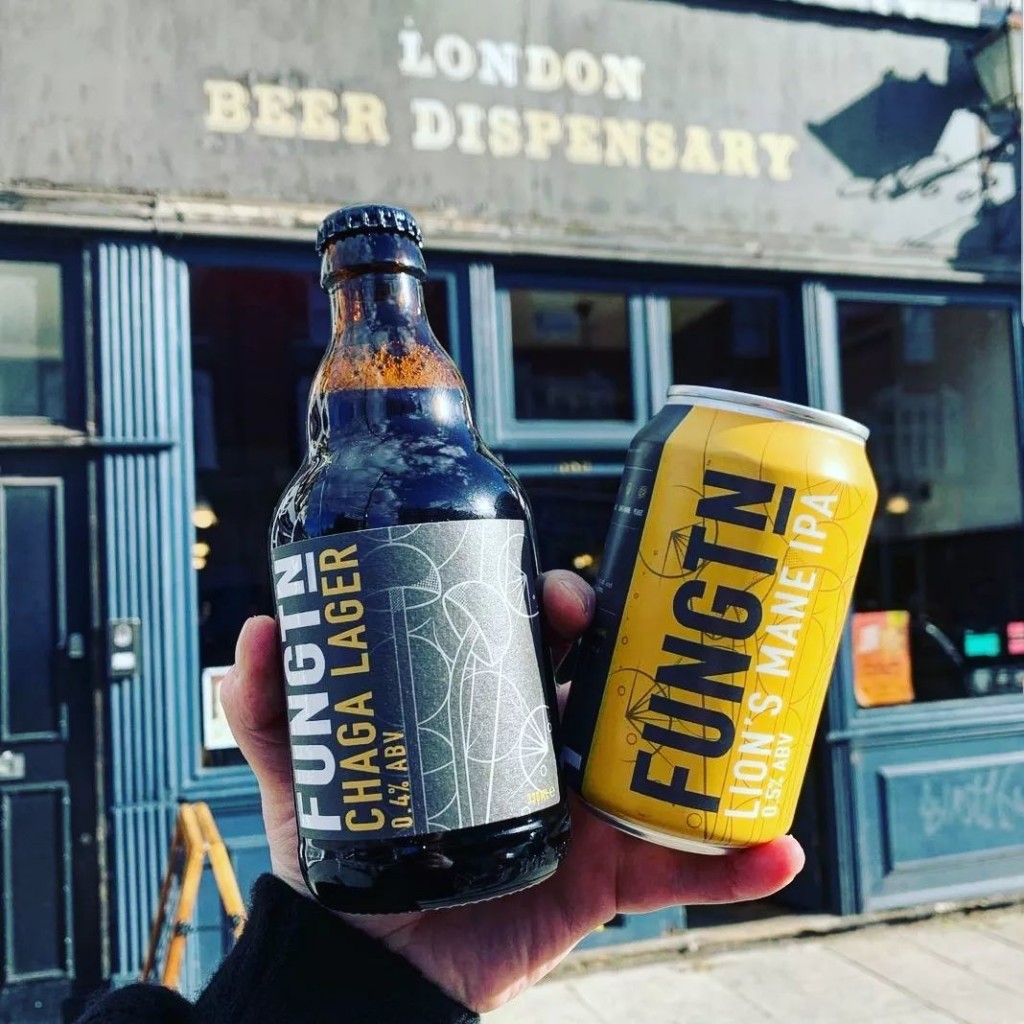 London-based Fungtn, an award-winning producer of alcohol-free craft beer and the first brand to market with adaptogenic, alcohol-free beers brewed with functional mushrooms, launches Shiitake Dark Lager, an alcohol-free lager with a unique stout flavour provided by adaptogenic organic Shiitake mushrooms.
Founded by Zoey Henderson, with 15 years in the food and drink industry, including owning her own cafés and juice bar, and as a NoLo Alcohol consultant to brands and hospitality outlets, she set out to create great beers with reduced fermentation and added health benefits.
The Fungtn range also includes Lion's Mane IPA, and Reishi Citra Hop. "No, your beer won't taste like mushroom, it will however help keep your mind and body on good form," says the brand.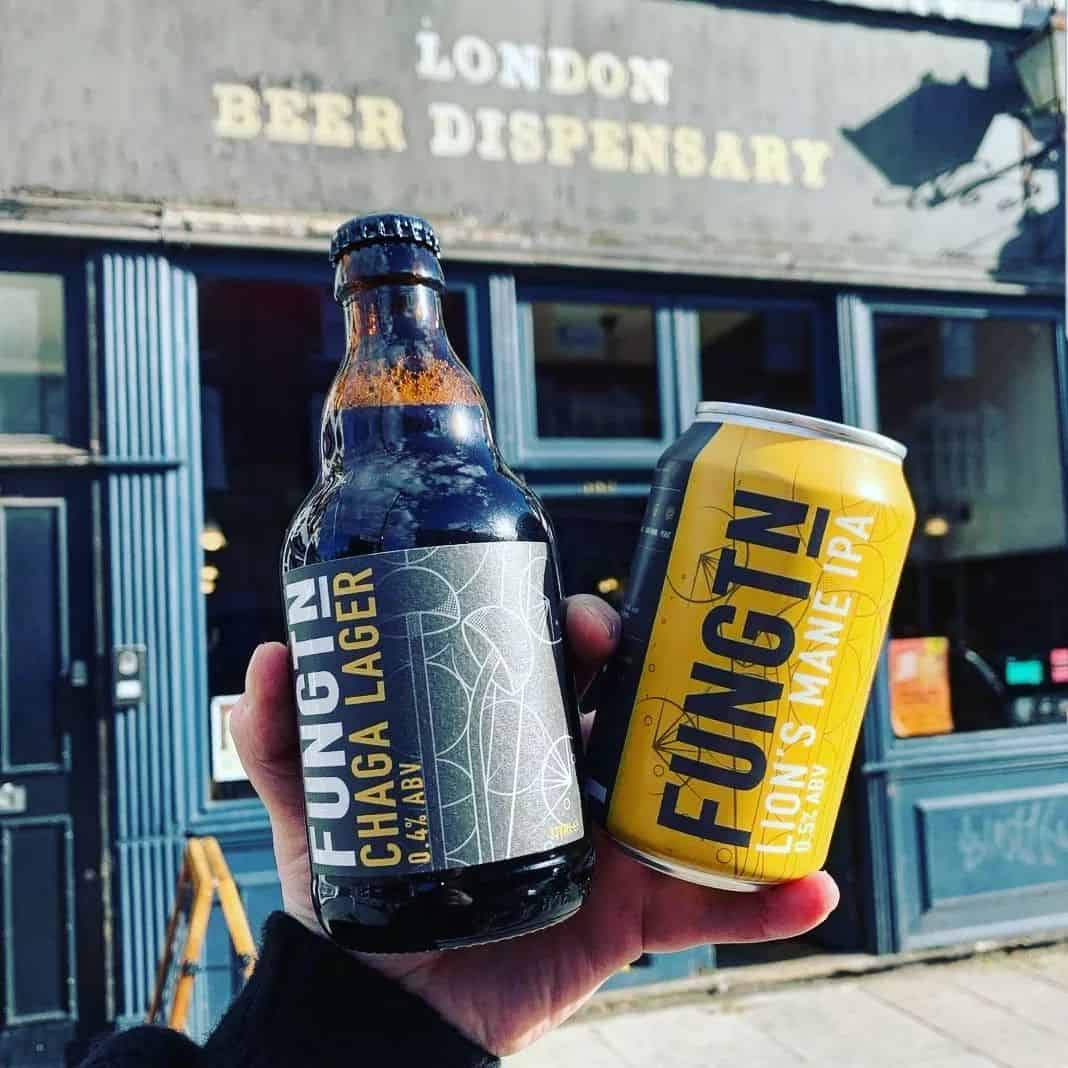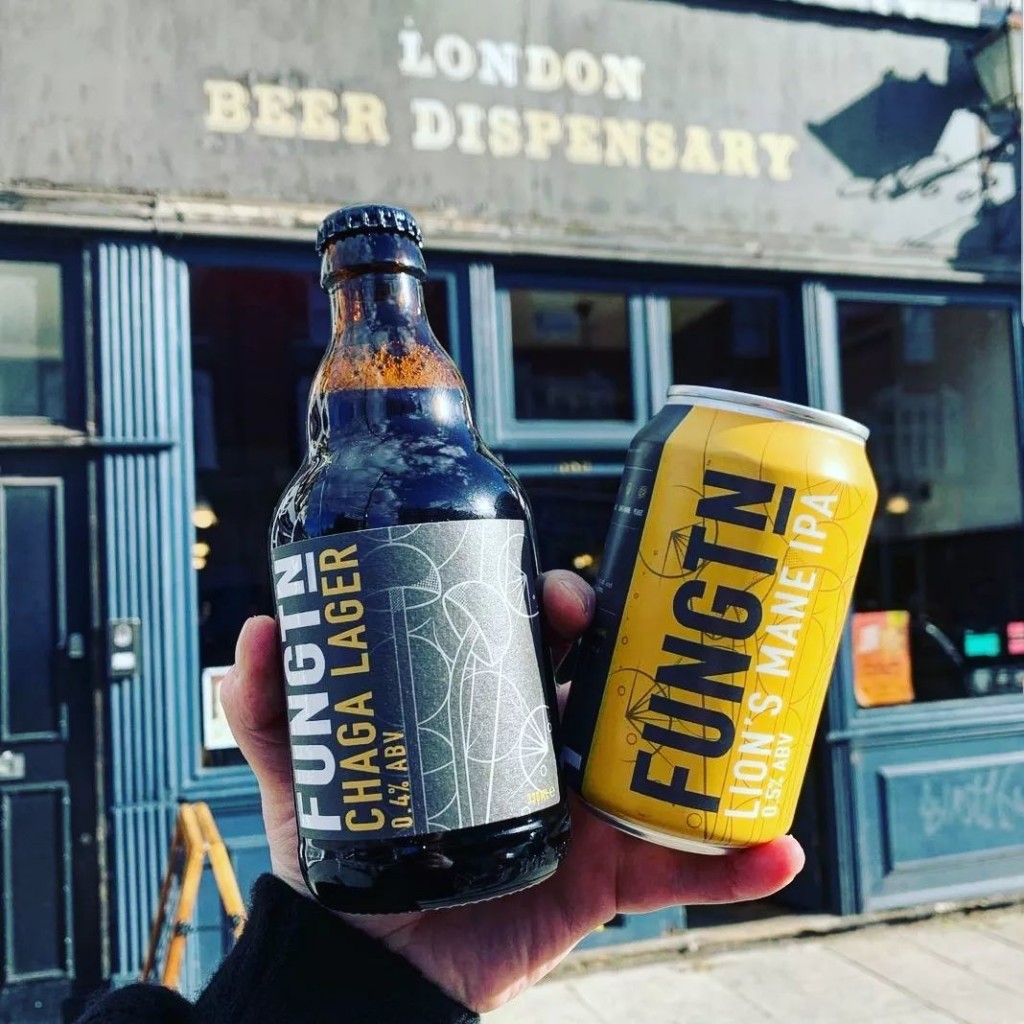 Harnessing the power of Shiitake
Says Fungtn, the Shiitake mushroom was chosen due to its umami, rich flavour, and host of health benefits including the ability to help lower blood pressure and bad cholesterol uptake via its natural sterols and high levelsbeta-glucanscans which are active adaptogens that help to provide immune support and cellular function.
The new product, Shiitake Dark Lager, contains 0.5% alcohol, and 500mg of Shiitake mushroom extract per 330ml. Organic shiitake mushrooms, malt, barley and hops are combined to create a malted dark lager, with a light toasted biscuit finish that is vegan, gluten-free and hangover-free.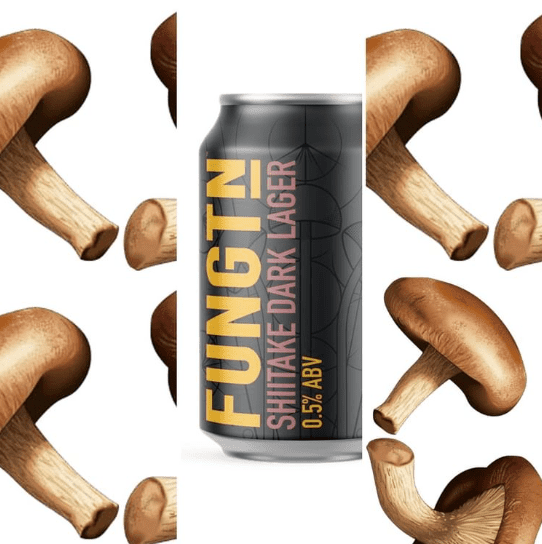 The mushrooms contain adaptogenic compounds that according to the brand are beneficial to health beyond their regular nutritional values, helping to keep the body in a natural state of balance, supporting the immune system, hormone regulation and cognitive function. 
Fungtn Shiitake Dark Lager is available from the Fungtn website with an RRP of £33.60 for a pack of 12 cans.