Lifestyle
Next Level Burger Unveils New Menu and 'Defies Inflation' with Bigger Burger Patties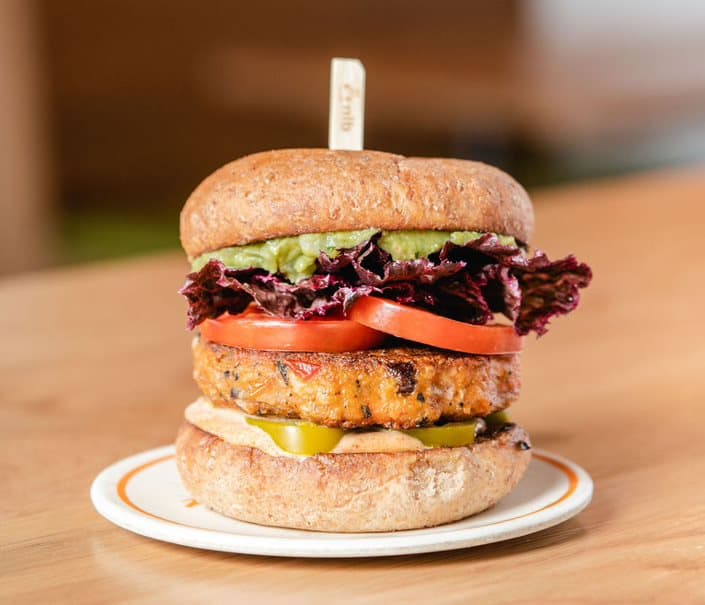 Plant-based burger chain Next Level Burger (NLB), announces it is rolling out a new menu at all 10 of its US locations. In addition to expanded offerings, the brand will now offer an Actual Veggies burger along with larger-sized Beyond Burger patties. 
"While consumers are dealing with shrinkflation around every corner, we decided to go the opposite direction and give our guests even bigger burgers"
NLB, which operates locations in six states, says the new menu will feature a range of indulgences, such as The Classic Burger (A smash burger patty, organic dill pickles and choice of sauce) to The Animal (Two quarter-pound Beyond Burger patties, cheese, organic tempeh bacon, a layer of French fries, grilled onions, tomato and lettuce on an organic bun.)
Along with a new milkshake and chicken sandwich, the brand is adding a Chipotle Burger featuring an Actual Veggies Black Bean Burger patty with guacamole, pickled jalapeños and chipotle mayo.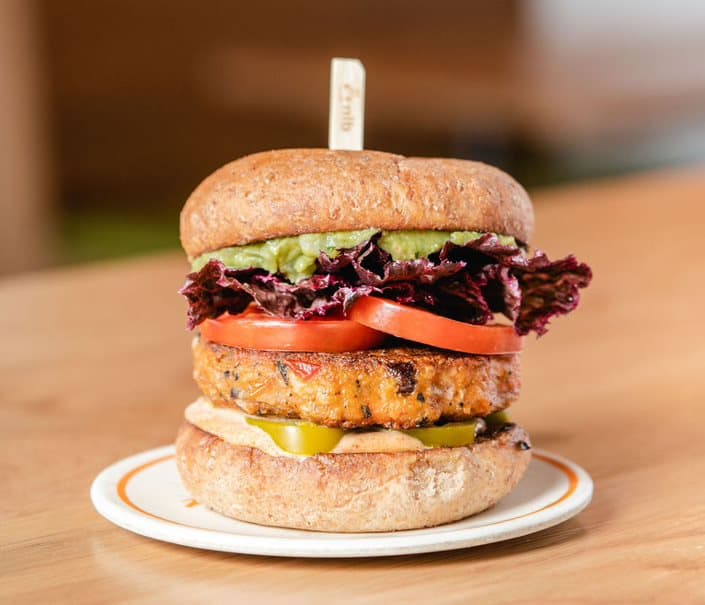 Furthermore, the brand is increasing the size of its burger patties – its housemade Signature Burger and all Beyond Burgers will now be served in 4 oz. portions (versus 3 oz). According to NLB, it hopes these changes will provide customers a better value for their money. 
"This menu offers even more of the high quality, organic and non-GMO ingredients that Next Level Burger is known for," says CEO and co-founder Matt de Gruyter. "We pride ourselves on having something for everyone from plant-based eaters to flexitarians, whether you prefer a scratch-made organic mushroom and quinoa patty, a meaty Beyond Burger or a crispy chik'n burger."
Founded in 2014 by Cierra and Matt de Gruyter, Next Level Burger has expanded from a single location in Bend, Oregon to 10 restaurants across the US, including Washington, New York, California, Texas, and Colorado. In 2022, the company opened a new flagship location in Denver, followed by its first standalone restaurant in Seattle – both opening events drew enormous crowds. 
Last year, NLB raised $20M in funding to accelerate its US expansion, and revealed plans to quadruple its number of restaurants by the year 2025. NLB has already produced a successful spinoff, Next Level Clucker, which specializes in plant-based chicken.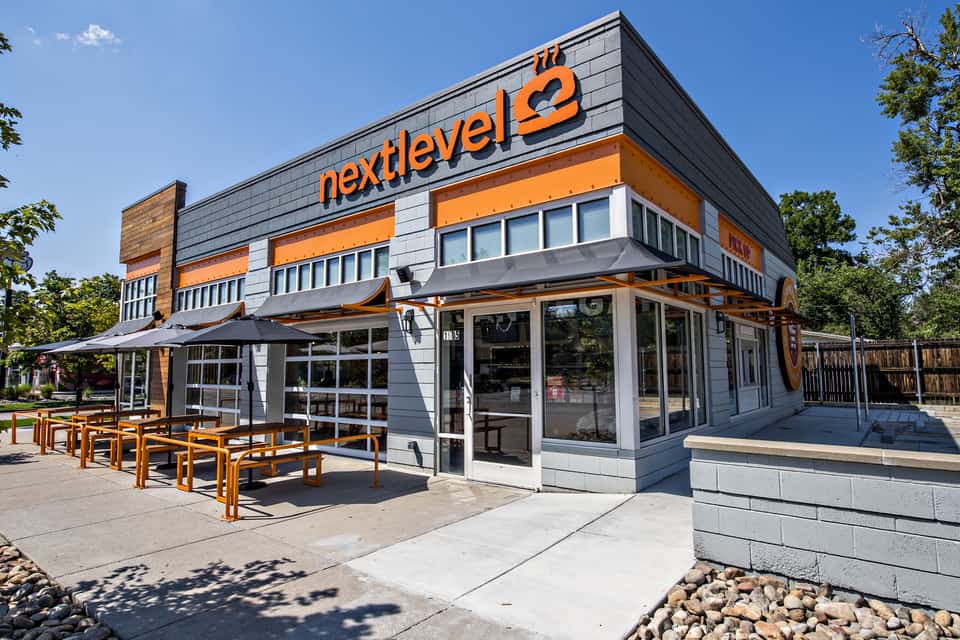 Combating "shrinkflation"
"Our mission is to combat climate change, and we choose to do so through the vehicle of delicious, craveable and better-for-you-and-the-planet plant-based food," says de Gruyter. "And while consumers are dealing with shrinkflation around every corner, we decided to go the opposite direction and give our guests even bigger burgers so that their dollars go further at NLB."